MCD has been the world leader in the production and supply of gaskets for plate heat exchangers for 50 years. We advise and assist our customers in the choice of elastomers and their formulations which will meet in an efficient and optimal way with their applications and requirements.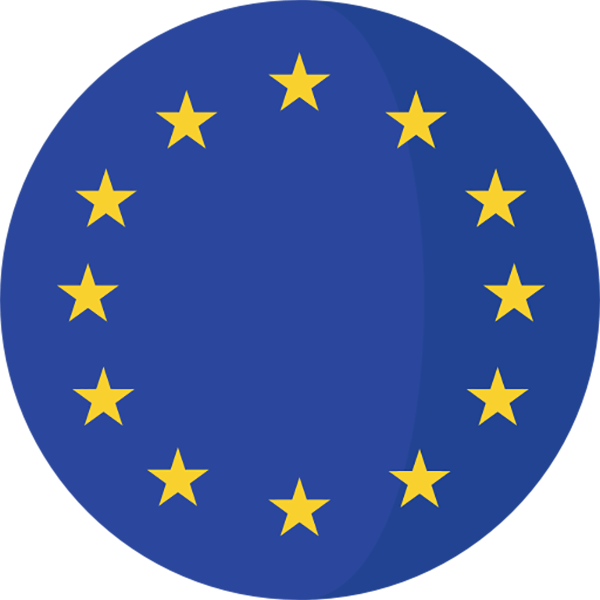 All our components and elastomers come from Europe to guarantee the highest quality products. We apply the same exacting quality standards at our different facilities worldwide.
NBR – NITRILE BUTADIENE RUBBER
Resistance to oils and greases is one of the main characteristics of nitriles. They withstand aliphatic solvents (e.g. hexane, butane) as well as animal and vegetable oils and greases. However, nitriles do less well with polar and aromatic solvents, as well as ketones and acids. They also have low resistance to aging, sunlight, weather and ozone. However, the percentage of acrylonitrile has a big impact on the oil and solvent resistance of NBRs. The resistance of this material can be improved by using a higher level of this component.
NBR Base Soft

(NBS)

NBR Performance HT Food

(NHT)

NBR All Food

(NAF)

NBR Low Temperature

(NLT)

NBR Low Hardness

(NLH)
EPDM – Ethylene Propylene Diene Monomer
EPDM has excellent resistance to steam, polar solvents (e.g. water) ketones and alcohol. It can also be used in contact with non-mineral acids. However, contact with chlorinated, aromatic or aliphatic solvents, and oil derivatives are best avoided. Finally, this material has excellent resistance to ozone and oxygen.
EPDM Food

(EFD)

EPDM All Food

(EAF)

EPDM Performance Industry

(EHT)

EPDM performance High Pressure Industry

(EHP)
HNBR – NITRILE BUTADIENE HYDROGENE
High-temperature resistance (150-160°C) is the main characteristic of hydrogenated nitriles. However, their steam resistance is very low (rapid hardening). On the other hand, HNBR shows good resistance to many chemically aggressive oils and greases. HNBR is a different elastomer from NBR. It is more resistant to heat and chemicals.
HNBR Food

(HFD)

HNBR Industry

(HIN)
BUTYL – IIR – ISOBUTYLENE ISOPRENE RUBBER
Butyl is highly insensitive to most aggressive products that would damage other elastomers: concentrated mineral acids, organic acids (e.g. acetic, lactic), ammonia, and concentrated alkali. However, hydrocarbons and aliphatic, aromatic or chlorinated solvents have a severe effect on butyl. Butyl has very good resistance to weather, aging, heat and cold. It is also liquid tight.
FKM 
Of all the elastomers presently on the market, fluorinated elastomer is the rubber with the best resistance to fluids. Its resistance to even the most aggressive oils and lubricants is excellent. Most mineral acids have no effect on FKMs. Nevertheless, contact is best avoided with regards to esters, concentrated strong bases, ethers with low molecular weight, ketones, amines, and concentrated, hot fluorhydric or nitric acids. These properties vary depending on the type of FKM used (A, B, G, etc.). Resistance to weather, ozone, and mold is excellent.
FKM G

(FKG)

FKM A

(FKA)

FKM High Temperature Steam

(FKH)

FKM Sulfuric Acid

(FKS)

Viton G

(FVG)
SIQ – Silicone
Silicones are a special type of elastomer with unique reactive properties. They withstand animal and vegetable oils and greases, strong acids, oxidants, and diluted mineral acids. However, contact with chlorinated, aliphatic or aromatic solvents, oil derivatives, ketones, and mineral acids are to be avoided. One of the main properties of silicone rubber is its non-toxicity. This material is very inert regarding weather, sunlight, ozone and water.
CR – POLYCHLOROPRENE
Neoprene shows good resistance to cold oils, ammonia, some oil derivatives, weak acids and aqueous solutions. It is also highly resistant to aging, sunlight and weather. It is essentially used for low-temperature applications.
CSM – POLYETHYLENE CHLOROSULFONE
Hypalon has excellent resistance to oxidizing chemical products such as sodium hypochlorite (bleach), and chromic, nitric and sulfuric acids. It also shows outstanding resistance to cold oils. Its behavior in contact with hot oils, acids and bases can also be considered good. However, contact with aromatic solvents, ketonic chlorides and aggressive hydrocarbons is best avoided. Hypalon also shows excellent resistance to weather, sunlight and ozone.