In France, Belgium, Luxembourg and Switzerland we propose a global offer and solutions adapted to all needs from "custom-made" to "complete maintenance", whatever the make and model of plate heat exchanger and industry.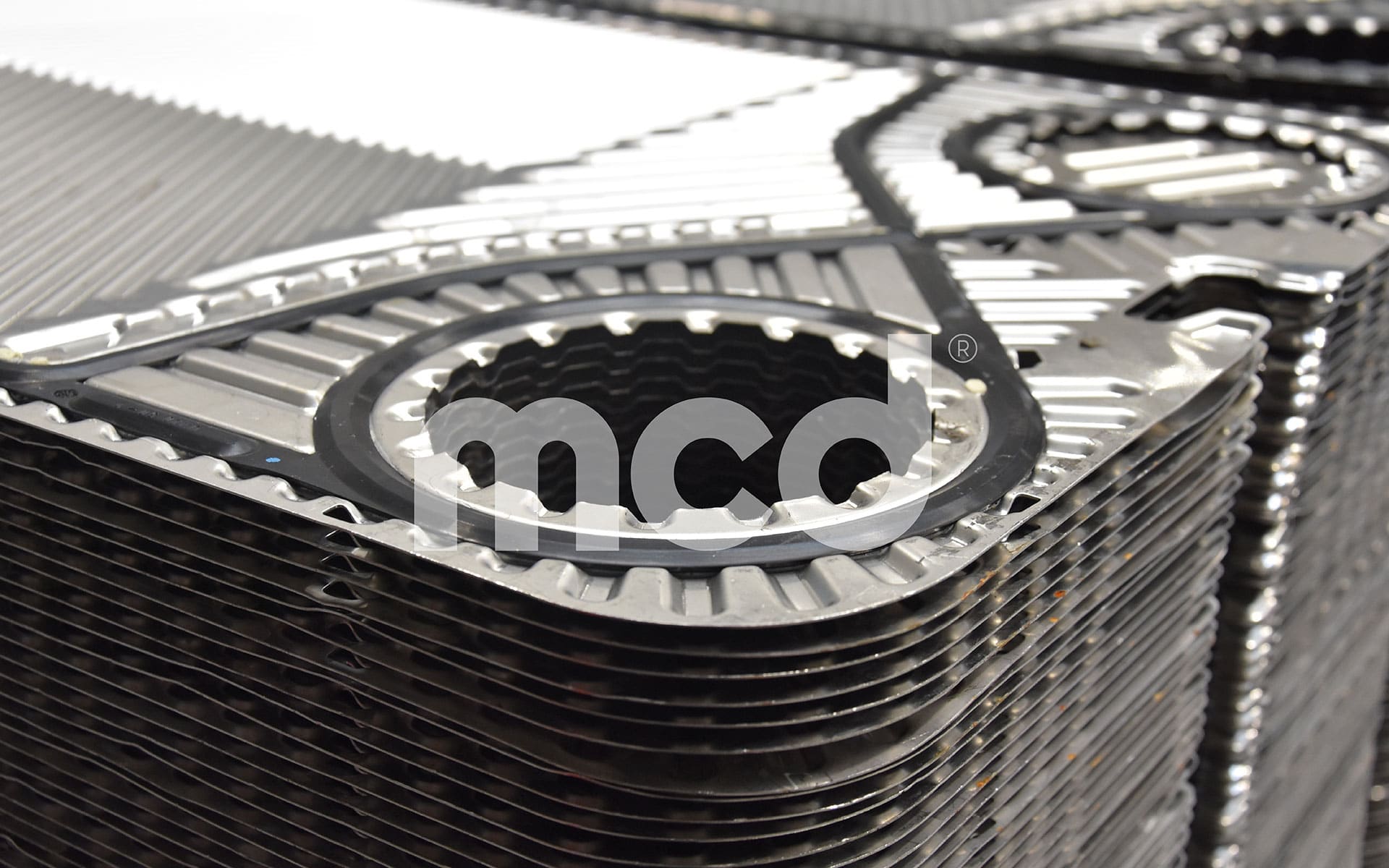 A unique service center in Europe
Our unique Service Center in Europe, based in France (Guny), as well as our highly qualified teams allow us to guarantee quality in our maintenance activity and in the reconditioning of plate heat exchangers. 
MCD offers a wide range of services such as the cleaning, detection of microcracks, replacement of plates and gaskets with MCD® gaskets, the reconditioning and pressure testing of plate heat exchangers.
In 2019, MCD invested in a new chemical treatment line to deeply clean plates according to the field application (food / chemical industry). This line is composed of 7 baths of acid and soda with dedicated baths for food application. The equipment is fully automated with programs and the history of our customers in order to be reactive and to meet their requirements.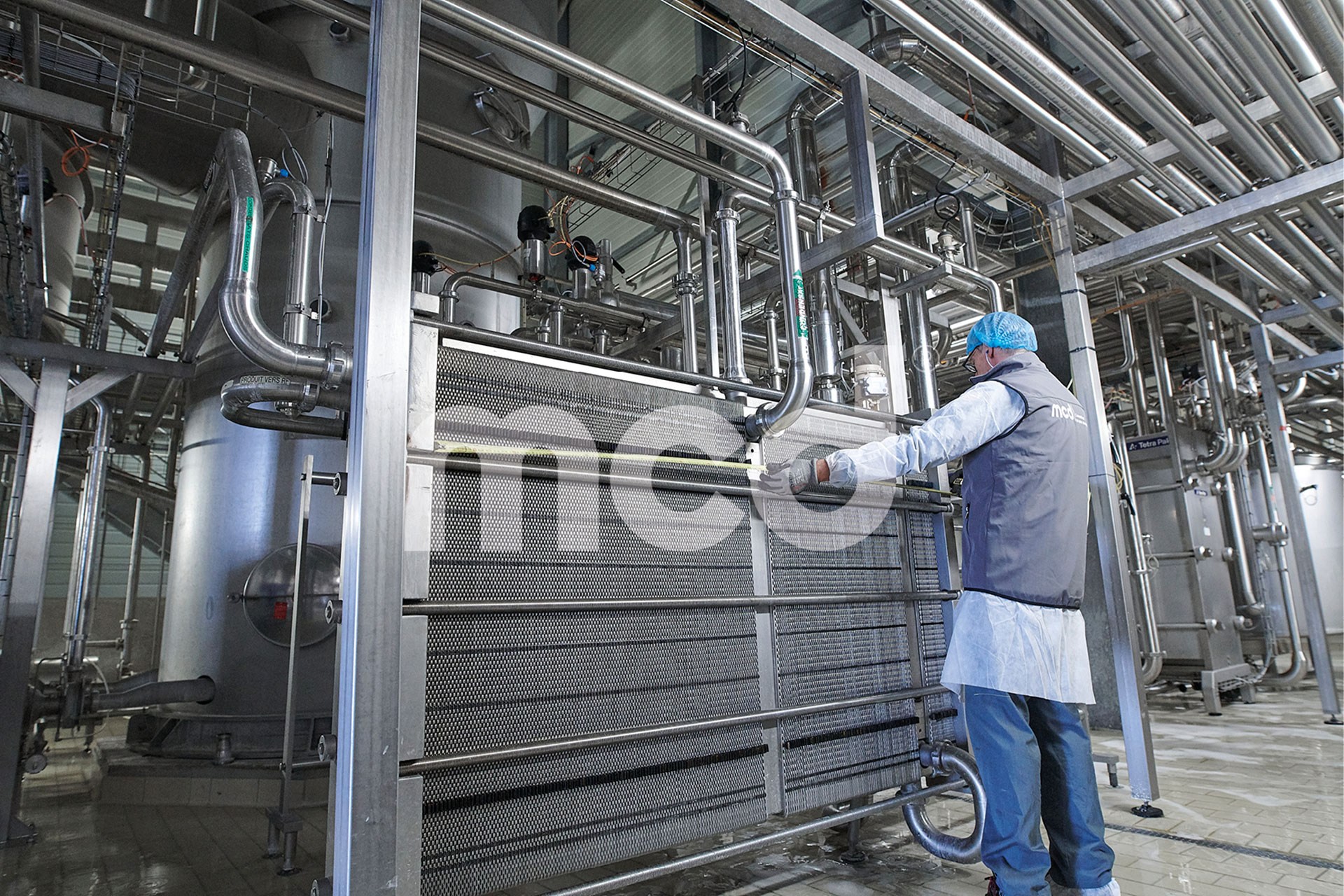 Our highly qualified field engineers operate directly on our customers site in France, Belgium, Luxembourg and Switzerland offering troubleshooting, integrity tests by MCD®, audits as part of predictive maintenance.
MCD is adapting to its customers' constraints (technical requirements, production downtime, safety, etc.) and their needs.
Our sales team and field engineers who ensure a proximity wherever our customer is in France, Belgium, Luxembourg and Switzerland.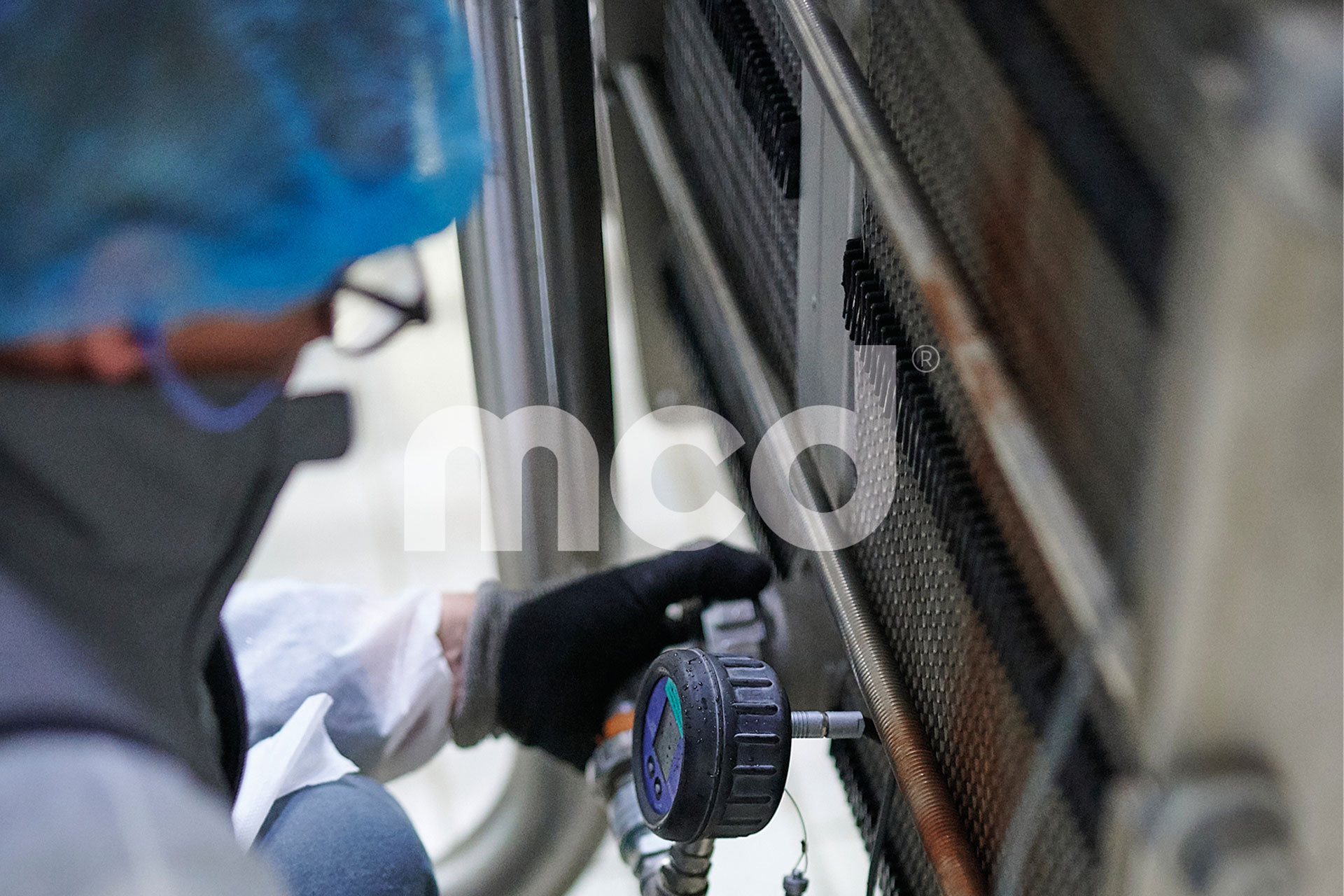 MCD is always innovating and developing new tools according to its customers' needs and current technologies. Therefore, we have launched a new offer including 3 integrity tests and a complete audit of plate heat exchangers according to every need, requirement and application (only available in France, Belgium, Luxembourg and Switzerland).