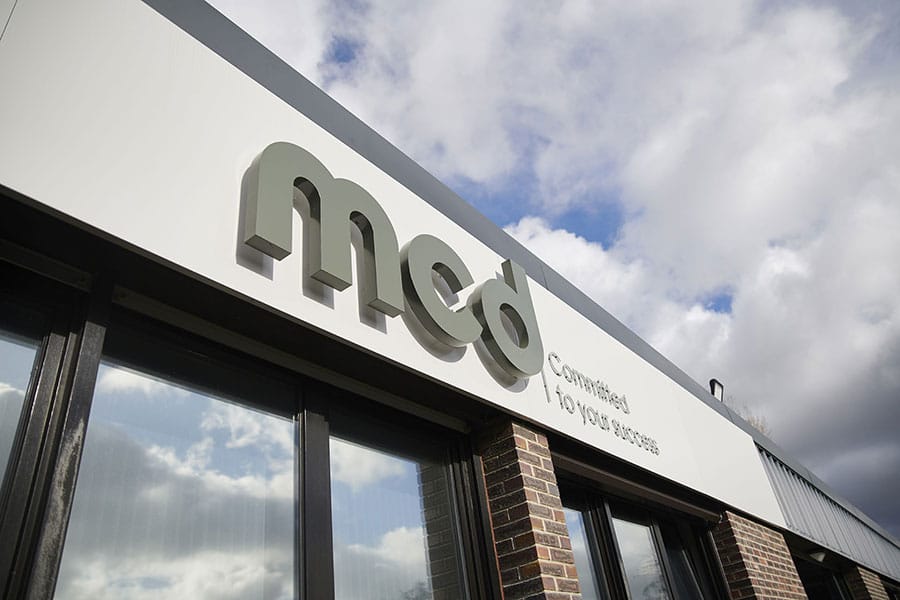 50 YEARS OF EXPERTISE
MCD was founded in 1969 in Guny, in the North of France (Aisne), where the company's headquarters are located today.
In 50 years, the French and International company has grown steadily, establishing itself as one of the leading players in its sector. This longevity owes nothing to chance; it is the result of both technical and human expertise.
EXPERT IN MANUFACTURING AND SUPPLYING GASKETS AND MAINTENANCE OF PLATE HEAT EXCHANGERS
In addition to manufacture gaskets and supply gaskets and plates, MCD also offers a complete range of services in France, Belgium, Luxembourg and Switzerland. These activities and services are complementary.
All the company's activities create synergies. Indeed, by better understanding our customers' expectations, , we know their business better and can provide them with the most effective solutions for their development.
Yesterday and tomorrow, our main goal remains to be committed to your success!
MCD has earned a reputation for excellence based on 50 years of experience on the French market. We are imbued with a maintenance culture that enables us to perfectly understand the needs of your business and provide expert advice on gaskets and plates. Today, MCD is the world leader in the production and supply of gaskets for every brand of plate heat exchanger, with an overall production capacity of over two million gaskets per year covering 1,000 references.
200
committed employees at your side
3
sites in France, China and the United States
More than
3000
customers in 90 countries
More than
2M
of gaskets manufactured each year
1
service center in France
GASKETS MANUFACTURER (WORLDWIDE)
Our position as world leader is based on the widest range of gaskets on the market. We have all types of sizes and materials available. 
MCD gaskets® are developed and manufactured according to a strict process which guarantees origin of the elastomer and the quality of the gasket. 
We manufacture gaskets for all makes and models of plate heat exchangers, for all sizes and with the elastomer recommended by the original manufacturer. We constantly widen our range according to the OEM brands.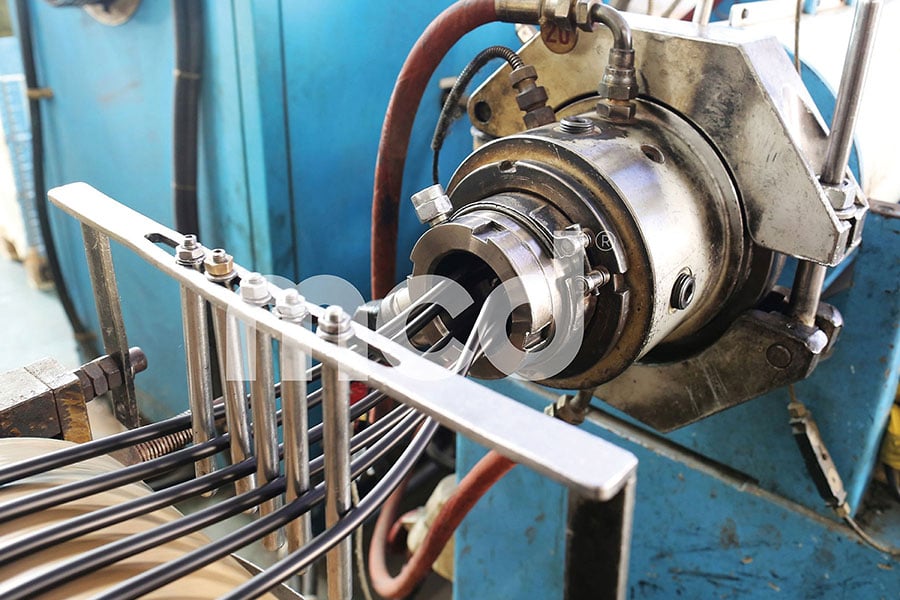 MAINTENANCE (FRANCE)
Our Service center based in France and unique in Europe, allows to enhance our expertise and our experiences in order to offer several services adapted to our customers' needs.
Those services include integrity tests, control, repair and maintenance of plate heat exchangers. Our qualified field engineers also operate on production sites in France, Belgium, Luxembourg and Switzerland. 
This complete offer improves the exchangers performances and extend their service life; thus, ensures safe and efficient operation.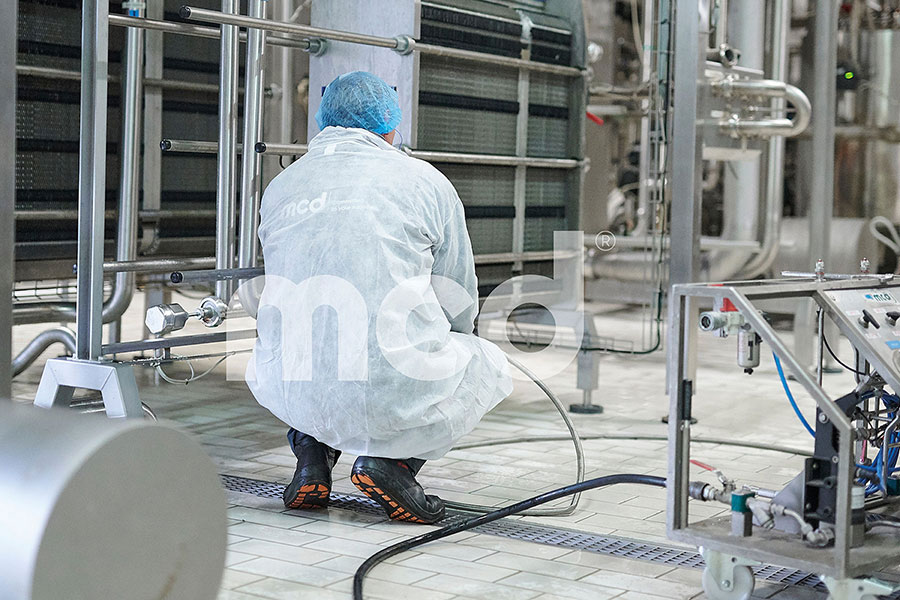 50 YEARS OF TECHNICAL EXPERTISE
Expert in rubber gaskets for plates heat exchangers and in the maintenance for plate heat exchangers (only in France, Belgium, Luxembourg and Switzerland) for 50 years.
Our success is based on your success. A trusted partner, a perennial company that invests in its tool and in innovation. MCD, your partner for 50 years and for the coming years.

 ALL BRANDS & ALL MODELS
MCD offers the widest range of gaskets on the market. Our offer includes nearly 1,000 models of gaskets, with different types of elastomers depending on the application, for all makes and models of plate heat exchangers. We rely on our customers' needs and emerging technologies to constantly expand our range.

LOCAL INTEGRATION & INTERNATION PROXIMITY 
Our production and storage sites are in France, China and the United States. These strategic areas allow us to expand our business in 90 countries. We have a permanent stock of 200, 000 gaskets spread over the three sites. 
All our customers have a dedicate contact person who will come visit them. Spread across the world, our sales team supports our customers at every stage of their development to provide them with the best experience.
.

TECHNICAL EXPERTS & A COMMITTED TEAM
A team of specialized experts (OEM, gaskets, elastomers, maintenance) is constantly working to improve our offer and our processes while relying on our expertise built over 50 years of experience. 
Internally, we combine the expertise of our sales teams with our technical, production and logistic teams' in order to develop our offer and meet our customers'' requirements.

QUALITY, TRACEABILITY & OEM WARRANTY
At MCD, quality is non-negotiable. It governs the skills of our staff and the rigour in the manufacturing processes, including the origin of the elastomers. 
MCD is certified on its 2 production sites, ISO 9001 for the quality of its know-how and skills. Our site in Guny (France) is acknowledged by the French certification MASE for its employees' safety and health, and our site in Wuxi is certified ISO 14001 for its environmental management.  Mastering of all these processes enables MCD to supply products with the same warranty as that of the original manufacturers, i.e. 1 year.
If MCD's expertise, professionalism and quality are acknowledged by all its customers, we owe it, in particular, to the strong values we share with all our employees and which today form the basis of our commitment to our customers.

These fundamental values enable us to be attentive to our customers' needs at all times to constantly mobilise all the human and technical resources at the service of each and every one of our customers.
Our presence all around the world
Today, MCD is present in more than 90 countries and has a sales team working closely with its customers. Wherever they are in the world, MCD is organised (customer service, stock, production planning, etc.) to respond to our customers' requests as quickly as possible.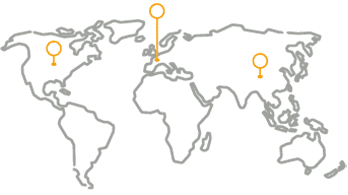 MCD has three main locations:
In Guny, France, headquarter of the company, home to our plate heat exchanger maintenance activity for France, Belgium, Luxembourg and Switzerland as well as our gaskets and plates distribution operations in Europe, the Middle East and Africa;

In Wuxi, China, manufacturing facility of the company along with our gaskets and plates distribution activities in Asia and Asia-Pacific areas;

In Dallas, USA, distribution center for the Americas.
ON-THE-GROUND SALES TEAM WORLDWIDE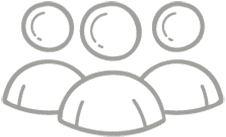 We strive to be close to our customers around the world. We have set up a high-performance sales team distributed within each zone of activity. Fully attentive to our customers' needs, our sales team will advise them and respond to their requirements in the best possible way.
A CUSTOMER SERVICE CLOSE TO OUR CLIENTS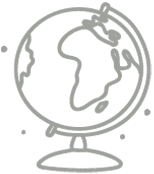 Spread between France, the United States and China, our customer service can answer our clients from all over the world at their local working hours. Its structure is also global. Our customers benefit from the same services and the same organization, whatever their company, location or country. 
As soon as their request has been considered, they benefit from a single contact person for their entire file who will work with them on their order, from the preparation of their quotation to the final delivery of their products. 
In direct and permanent link with our production and stock management services, our sales representatives are able to provide you with a quick and efficient response on the availability of our products in our stocks or the production and delivery on time.
DECENTRALIZED STOCK MANAGEMENT
Our aim is always to be as close as possible to our customers and provide them with outstanding service. Today, we have three strategic plate and gasket warehouse sites for almost every brand of plate heat exchanger in France, the United States and China. Having our stock in three locations enables faster delivery to our customers anywhere in the world.
A permanent stock of 30,000 gaskets in the USA;

A permanent stock of 120,000 gaskets and 20,000 plates in France;

A permanent stock on 80,000 gaskets in China.
We aspire to better serve our customers and anticipate their needs. To do this, we have developed our supply chain performance and fine-tuned our stock management according to the rotation of our articles.
We keep permanent stock for gaskets and plates with the highest demand. 50% of our best sellers and 10% of our references are kept in stock over our three storage sites. This strategy enables us to keep delivery times down and satisfy our customers.
We also do everything we can to keep delivery and transport costs down. Our anticipation strategy actually saves money on transportation. We have developed special partnerships with the biggest transporters (road, rail, air and sea) to provide a selection of the best services depending on the delivery destination, time and budget. All our transporter partners are Authorized Economic Operators (AEO), ensuring security, reliability and smooth handling of customs formalities.