In 2019, MCD invested, in Guny, more than 1M€ in a new chemical treatment line for plates of heat exchangers.
AN ENVIRONMENTAL APPROACH
As a « zero discharge » equipment thanks to its closed loop, our new treatment line is a sustainable solution within our HSE approach. Linked to a new wastewater treatment station, rejections in water and in the air are controlled since we recycle and reuse our wastewater and revalue our waste.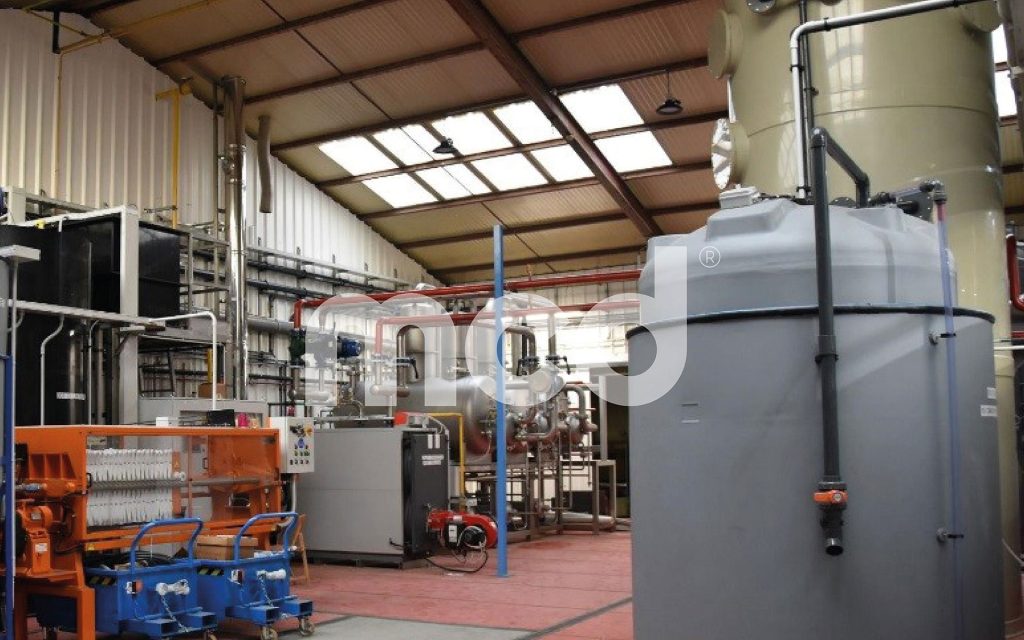 MCD'S PRIORITY: OUR EMPLOYEES' SAFETY
Our new treatment line allows an improvement of our employees' working conditions. Indeed, it is fully automated thanks to specialized programs and cycles specific to each application (food/industry). In addition, the line is composed of 7 baths of soda and acid (3 are dedicated for food applications). Moreover, those baths are continually vacuumed to ensure MCD's employees' and stakeholders' health and safety.